---
Posture Support Brace™
---
Small 25″ – 30″
---
Medium 30″ – 34″
---
Large 34″ – 38″
---
X-Large 38″ – 42″
---
XX-Large 42″ – 56″
---
Call us at 1 (800) 667-1969 to order*
*We are currently in the process of switching shopping cart software and can only accept orders over the phone for the time being.
---
Do you remember all of those times your mother told you to sit up straight? Turns out she was right. Correct posture not only improves the health and flexibility of your back, but also improves your confidence and appearance. The majority of the most powerful people in the world stand with their head high and shoulders back. Now, even if you didn't listen to mother, you can have the better look and feel that comes from good posture. Our posture support brace secures above your waist and wraps around your shoulders, pulling the top of your stomach in and your shoulders back.
---
Share the Posture Support Brace™
---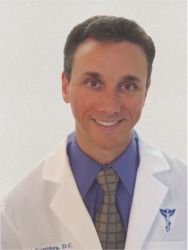 ---
A Doctor's Perspective
"I have recommended this Posture Support Brace for my patients who have developed a forward slump from overuse of the pectoral and scalene muscles. This forward slump develops often times from prolonged activities such as computer use, reading, nursing a baby, driving, and sitting on an unsupportive couch. Using this brace will retrain the upper body posture, as well as take pressure off those tired and sore muscles. after just using this brace for a short period of time you will begin the retraining process of those muscles and therefore help reduce the dependence on the brace itself."

Dr. Rick Swartzburg, D.C.
---
30-Day Guarantee
---
We're so sure you will love the AirBrace™ that it comes with a 30-day, full money-back guarantee
---
Read our Guarantee
---