---
Probiotics: Protection Against Infection™
---
By Casey Adams, PhD.
---
---
This 300 page book offers a complete description of probiotics, along with groundbreaking recent clinical research illustrating the many ways probiotics can prevent disease. This new compendium takes the confusion out of selecting and supplementing with probiotics. Referencing over 500 scientific studies and reports, and with detailed instructions on how to make your own probiotic foods, this book is a must for anyone seeking to understand the power of probiotics, and improve their immunity and vitality.
---
---
---
We are constantly surrounded, inside and out, by bacteria, viruses, fungi and other microbes in our day to day lives. As a consequence of this, the spread of infectious microorganisms has threatened millions in recent pandemic outbreaks. Worse yet, the threat of dangerous bacteria becoming resistant to antibiotics looms above us. Is there any hope in winning the war against infectious disease with this growing legion of microbial threats? In "Probiotics – Protection Against Infection" we find clear evidence of probiotics' ability to directly engage and defeat infectious microorganisms. We find new clinical proof of probiotics' ability to specifically boost the immune system while under attack. In this book, the scientific facts are separated from the hype and the myths; and what remains is the amazing discovery that we can fight fire with fire, as long as we properly arm ourselves with the correct strategies for achieving and nurturing strong probiotic colonies.
---
In the book "Probiotics, Protection from Infection," Dr.Casey Adams, PhD., the book's author and a contributing author of our site, cites several hundreds of studies pertaining to taking probiotic supplements and/or eating food rich in probiotics and the direct relationship between these conditions, diseases and body systems. Including:
---
rotavirus.
intestinal bacteria infections.
cholesterol.
liver disease.
blood pressure.
gum disease and dental caries (cavities)
bacterial infections.
irritable bowel syndrome. (IBS)
Crohn's disease.
digestive problems.
allergies eczema.
lactose intolerance.
polyps

diverticulosis
diverticulitis
ulcers
constipation
pancreatitis
kidney stones
kidney disease
vaginosis
vaginitis
candida infections
premature birth weights
baby colic
ear infections
anorexia nervosa

intestinal permeability
keratoconjunctivitis
immunosuppression
cancer
HIV/AIDS
autoimmune disease
inflammatory diseases
viruses: colds, influenza and herpes
sleep
diabetes (glucose control)
respiratory infections
rebuilding of the immune system
nutritional deficiencies

---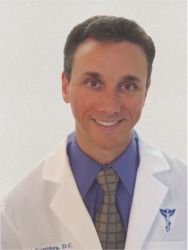 ---
A Doctor's Perspective
"This book is a must for anyone who is interested in protecting their health and the health of their loved ones. Probiotics are not just another form of supplementation, but the most well researched natural health aids that have proven science and evidence of ability to actually cure certain diseases and prevent others.

Dr. Rick Swartzburg, D.C.
---
Probiotics: Protection Against Infection™
By Casey Adams, PhD.

---
Online Version
---
Softcover Print Version
---
*We are currently in the process of switching shopping cart software and can only accept orders over the phone for the time being.
Share Probiotics: Protection Against Infection™
---
---
30-Day Guarantee
---
We're so sure you will love our Probiotics: Protection Against Infection™ that it comes with a 30-day, full money-back guarantee!
---
Read our Guarantee
---