---
The Visco Soft Memory Pillow™
---
This pillow is perfect for people who used to love using a down pillow, but hated the fact that it could not hold its shape. Designed to look like a queen size fluffy down pillow, the Visco Soft Memory Pillow™ is perfect for side sleepers who need that extra thick support to prevent the head from tilting too much towards the bed, thereby causing compression of the shoulder and bending of the neck. This pillow accomplishes this, while providing the ultimate comfort of a space age memory foam. It is also great for people who need the support that memory foam gives, but cannot get used to the contour style pillows used to support the cervical curve. Because this product uses a viscoelastic foam design, it will help to eliminate muscle stress in the neck, back and shoulder area while you sleep, but always come back to shape and never need to be fluffed like down does. which will aid in creating a more relaxed sleep and help you feel refreshed and well rested.
---
---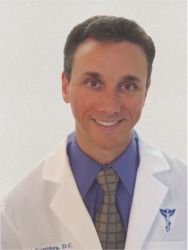 ---
---
A Doctor's Perspective
"Using a pillow like the Visco-soft will work great for people who need a thicker support, especially side sleepers and back sleepers that need a thicker pillow with more support." Dr. Rick Swartzburg, D.C.
---
The Visco Soft Memory Pillow™
---
Call us at 1 (800) 667-1969 to order*
*We are currently in the process of switching shopping cart software and can only accept orders over the phone for the time being.
---
Share the Visco Soft Pillow™
---
---
30-Day Guarantee
---
We're so sure you will love The Visco Soft Pillow™ that it comes with a 30-day, full money-back guarantee!
---
Read our Guarantee
---