While there are many health oriented products out there, we know how difficult it is to try and choose the right health products for you. To help you take the guesswork out of purchasing products, our staff is ready to assist you at any time for all of the questions that you might have. Dr. Swartzburg has lent his vast knowledge of health products to help us with purchasing the best quality products on the market, and our staff is well trained in the uses for every one of them! On each product page you will Dr. Swartzburg's opinion on why that particular product has been useful in his practice. In addition to his over seven years of practice, he has authored an informative video on the topic of Headaches, an informational book called "You Don't Have to Live with Pain" and produced a web site titled the #1 Back Pain Site. This site gives you instant information about conditions, therapies, exercises, and doctors who treat back pain. Located in Thousand Oaks, California, Dr. Swartzburg maintains a busy practice.
---
---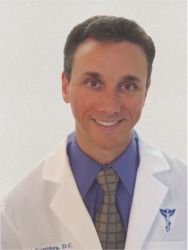 ---
A Doctor's Perspective
One of the reasons I love being a doctor is because I have the ability to make a positive change in a person's life. In my practice I subscribe to the theory that the best solution to a problem is to prevent that problem from occurring in the first place. I have always felt that a patient should be empowered to take charge of their own health, and it is my sincere hope that these health products will not only help with any problems that you may be having, but help you start achieving optimal wellness today.Dr. Rick Swartzburg, D.C.
A Message From The Staff
Our support team is constantly checking our emails to address any questions that you might have. When in doubt, we can even consult with Dr. Swartzburg to help you find the right products for your needs. If you have any product questions feel free to email us!
---

Email Us