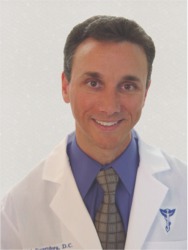 A Doctor's Perspective
When laying on your side, putting an orthopedic leg spacer between your knees will prevent rotation of the pelvis and spine. This measure will combine to keep your spine in a more correct alignment while helping to promote a better, more comfortable sleep. My patients tell me that they like using this leg spacer better than a pillow because it locks in for better support. Dr. Rick Swartzburg, D.C.
Sale!
Perfect for side sleepers. Help prevent torque of the spine by keeping your legs in line with this comfortable foam wedge.
Description
*We are currently in the process of switching shopping cart software and can only accept orders over the phone for the time being.
Designed to help relieve pressure and strain on the lower back, knees and ankles. The unique, hourglass shape fits between your legs and moves with you when you turn over. Reduces the strain and stress on the back which can occur while sleeping on your side by aligning the legs, thereby preventing the torque that occurs with unnecessary hip rotation. Straps are not needed. 10″ x 6″ x 5″.