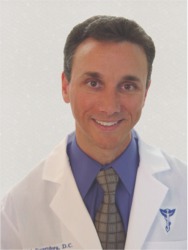 A Doctor's Perspective
"Patients love this pillow because they can rest comfortably while getting ice therapy, or just use it as a travel pillow. The shape of this pillow enables a person to sleep sitting up in traveling situations and still be supported. The shape of the pillow also puts better neck compression against the ice pack inside, which better helps to reduce any pain and inflammation in the neck area. Ice therapy should be only used 15 – 20 minutes at a time." Dr. Rick Swartzburg, D.C.
Sale!
Combines the comfort of a travel neck support pillow with the benefits of ice therapy.
Description
*We are currently in the process of switching shopping cart software and can only accept orders over the phone for the time being.
Sleep as well when traveling as you would at home. Orthopedically designed to give the support you need while sitting or lying down. Compact size makes it easy to carry. 18″ x9″. Features time-honored and medically recommended cold therapy treatment for migraine and tension headaches. Also helps pinched nerves, stiffness, sprains, neck injuries and other traumas. Great for travel, sleeping or reading. Features a removable cold pack.