MSM (Methyl Sulfonyl Methane) is used by many to address soreness and inflamation from injury, cramps, strained muscles and stiff joints.*
---
MSM (Methyl Sulfonyl Methane) is a bi-product of the formation of DMSO, a substance that was used for many years in topical formulas because it so easily passes through the skin. MSM is a natural occurring Sulfer component found in the body. Our levels of MSM have been shown to decline as we age, yet MSM has had a long history as a healing agent. In recent years athletes and fitness enthusiasts, as well as arthritis sufferers have begun to rely on MSM to reduce soreness and inflammation associated with injuries, strained or cramped muscles, and stiff joints*.
*These statements have not been evaluated by the FDA.
This product is not intended to diagnose, treat, or cure or prevent any disease.
---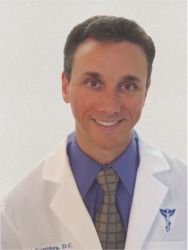 ---
A Doctor's Perspective
"The current scientific literature available supports the use of MSM and Glucosamine for the use of symptom reduction and tissue repair in damaged muscle and joints*. There are countless number of planned future MSM studies, but I believe the evidence will continue to demonstrate that this supplement is extremely effective. Taking MSM orally will compliment using Therapain Plus topically, especially if you have multiple areas that need to be helped at once. In my practice I have noticed my patients report positive results within two days to three weeks of taking this supplement."Dr. Rick Swartzburg, D.C.
---
---
MSM Supplements
(Methyl Sulfonyl Methane)
---
---
Call us at 1 (800) 667-1969 to order*
*We are currently in the process of switching shopping cart software and can only accept orders over the phone for the time being.
---
Our Muscle Relief Supplement uses only the finest pharmaceutical grade MSM in 500mg easy to swallow capsules. Current research suggests an average dosage of 1000mg daily. At 120 capsules per bottle, you have enough for a two month supply.
---
Share our MSM Supplements
---
---
30-Day Guarantee
---
We're so sure you will love our MSM Supplements that it comes with a 30-day, full money-back guarantee!
---
Read our Guarantee
---