---
Therapain Plus®
---
Natural Topical Pain Reliever with Glucosamine and MSM
---
"Spray it on and the pain is gone"
---
Frustrated with not being able find an effective treatment for reducing his wife's episodic muscle and joint pain, Dr. Rick Swartzburg, D.C. co-created Therapain Plus and spent over 2 years of clinical testing and refining the formulation until he found it effective on his patients suffering from a variety painful muscle and joint conditions.

Therapain Plus Features:
★ Deeper Penetrating Spray For Your Pain Without The Sticky Mess of Gels, Lotions and Creams
★ Highest Combined Concentration of Glucosamine and MSM Muscle Joint in a Topical Muscle and Joint Treatment Formula
★ Over 28 Times More Daily Glucosamine and MSM Applied Directly To The Affected Area
★ Natural Formulation That Does Not Use The Harsh Chemicals & Cancer-Causing Agents Found In Many Creams, Lotions and Gels
★ FDA Registered Pain Reliever Made In The USA. No hassle, 365 DAY SATISFACTION GUARANTEE TRIAL!
---
Therapain Plus®
---
Many types of muscle problems require something above and beyond the average topical pain relievers on the market, with the collaboration of doctors and biochemists, we had Therapain® Plus formulated exclusively for Relief-Mart.
This natural pain relief spray comes with 14,000 mg of MSM & Glucosamine. This is a top rated penetrating treatment for relief from minor aches and pains associated with simple backaches, bruises, strains, sprains, as well as arthritis and Joint Stiffness of the neck, back, leg, knee, hip, ankle, heel, foot, toe, hand, wrist, elbow, shoulder, & TMJ. Therapain Plus® Penetrates better than sticky creams and gels! We strongly believe that this amazing penetrating spray is the best topical pain relieving formula on the market! We're so convinced that you won't find a better product, that we'll give you a full refund if you aren't totally satisfied.
---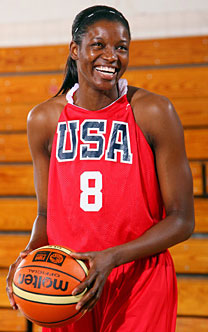 "Being a professional athlete you put a lot of wear and tear on your body. I have tried so many different products to help with the pain I might have in my knees or legs. I did some research and found Therapain Plus and ordered a bottle. I used as directed and my pain and tendonitis I had decreased and went away. I use the product as an everyday part of my training regimen I just can't go a day without it."Delisha Milton-Jones
---
"Therapain Plus took away my pain as fast as 1-2-3, gave me lasting relief, was totally painless and even smelled really good!"Herb Mitchell, actor and former spokesmen for Dean Witter.
---
Ten Reasons Why You Will Not Find a Better Topical Formula than Therapain Plus®
---
Connector.

Pain Relief Naturally

Most topical pain reliever formulas use harsh chemicals and even cancer-causing agents. Therapain Plus® uses no artificial ingredients, preservatives, dyes or chemical binders and fillers. Herbal ingredients like peppermint, eucalyptus and natural menthol make this formula pure, simple, natural and effective.

Connector.

Combines the Proven Ingredients of Therapain® with Glucosamine and MSM

Therapain® is a proven natural pain reliever used by people around the world, with countless testimonials. Therapain Plus® uses the proven ingredients of Therapain® and adds 14,000 mg of Glucosamine and MSM.

Connector.

Highest Combined Concentration of Glucosamine and MSM in a Topical Solution

At over 14,000mg of Glucosamine and MSM, this formula boasts the highest combined concentration of Glucosamine and MSM in a topical solution. A few formulas claim that they contain these two ingredients, but in minuscule amounts.

Connector.

Over 28 Times More Glucosamine and MSM To The Affected Area

By directly applying the MSM and Glucosamine with the pain relieving formula to the affected area, a higher concentration of MSM and Glucosamine will be concentrated in that specific region.

Connector.

No Processing or Heating up of Ingredients to destroy natural Potency

In order to bind creams and lotions, the ingredients need to be heated. Therapain Plus® requires no processing or heating up of the ingredients which can harm fragile ingredients like the naturally occurring MSM.

Connector.

FDA Registered Pain Reliever With No Intestinal Side Effects

Therapain Plus® has been registered with the FDA as a pain reliever with the active ingredient of natural Menthol. It is made in a U.S. FDA Registered facility using the highest quality ingredients. Therapain Plus® uses two percent natural menthol, enough for strong pain relief, but mild enough to feel comfortable upon application. You will feel a pleasant, cooling sensation at first, followed by warming pain relief without any burning, numbing or intestinal side effects.

Connector.

Unique Natural Ingredients Added to Provide Better Absorption Than Other Topical Pain Relievers

Most gels, creams and lotions add waxy substances like paraffin and stearic acid which do not absorb well. Therapain Plus® provides unique, natural ingredients to allow for the best skin absorption and penetration down where you need it most!

Connector.

Therapain Plus Spray Lasts Longer, with Easy Application and Convenient Travel

With over 500 concentrated sprays, you will be amazed at how long our formula will last. Therapain Plus is perfect for on the go travel and the spray application is also easy with no rubbing required. By using a spray, you can even get to those difficult-to-reach areas of the body.

Connector.

Non-Greasy, No Lingering Smell, and Won't Stain Clothes

Our formula is non-greasy and won't leave skin lingering with unpleasant medicine smells like most other topical pain relievers that do not absorb well and use too high of a concentration level of menthol or synthetic wintergreen concentration. Not only will the ingredients not stain clothes, but the pleasant peppermint and mild menthol smell usually dissipates in less than 20 minutes.

Connector.

This Product is Manufactured in the USA and Not Sold In Stores

Therapain Plus® is manufactured in the USA under the strictest standards, using only the highest quality, natural ingredients. No animal testing was performed. We have opted not to mass-produce this product, thereby ensuring a higher standard of quality control.
---
---
---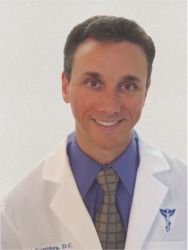 A Doctor's Perspective
"I searched for years to find a topical pain reliever that works fast, penetrates deep, made from natural ingredients, feels and smells pleasant, and includes Glucosamine and MSM. This product not only meets these high expectations, but is actually better than I ever imagined! The response from my patients that have used this product is so overwhelmingly positive, that it has prompted me to include it in virtually all my treatment regimens."Dr. Rick Swartzburg, D.C.
---
---
Therapain Plus®
---
TPP $39.95 – $29.95 On Sale
---
Call us at 1 (800) 667-1969 to order*
*We are currently in the process of switching shopping cart software and can only accept orders over the phone for the time being.
---
Therapain Plus® comes with a full money back guarantee. Just try the product for up to 36 days. If you are not totally satisfied, send the unused portion to us and we will give you a 100% refund. As you can see, we really believe in this product. So order today, you have nothing to lose but your pain! For more information see our guarantee policy. Each spray bottle contains 500 concentrated sprays equaling 4 fluid oz of the following ingredients: Natural l-Menthol 2%, Isopropyl Alcohol, Water, Glucosamine Sulfate, Methyl Sulfonyl Methane (MSM), Peppermint, Eucalyptus, and Natural Skin Conditioner. Read label for directions.
---
---
---
30-Day Gaurantee
---
We're so sure you will love Therapain Plus that it comes with a special 30-day, full money-back guarantee!
---
Read our Guarantee
---